UBC – Stands for United Bureau Community for law reviews – this site we reestablished at 2013 and focuses especially on franchise law reviews. We specialize at explaining laws and legal documents to the every day business owners.
About UBC the old Law Review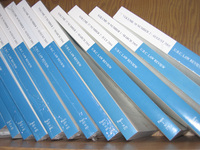 The UBC Law Review is a peer-reviewed journal published by the University of British Columbia Law Review Society. It was first published in 1949 as a collection of student essays entitled the UBC Legal Notes. A decade later, the Legal Notes officially became the UBC Law Review. The student editorial staff publish the biannual Review, as well as the Table of Statutory Limitations (TSL).
The Law Review publishes articles, case comments, and book reviews from across the spectrum of legal discourse. This broad mandate is informed by a considered emphasis on Canadian subject matter, with a concentration on British Columbia law and Asia-Pacific legal issues. Contributors to the Law Review include academics, judges, lawyers, and students. Recently, the Law Review published an issue honouring the late Mr. Justice Kenneth Lysyk.
The Table of Statutory Limitations was first published in 1955 as part of the UBC Legal Notes. Today, it is a separate, loose-leaf publication containing verbatim limitation periods for the Revised Statutes of British Columbia.
The UBC Law Review is available in the following abstracting/indexing services: QUICKLAW, LEXIS and Hein on Line. The citation for the Law Review is "U.B.C. L. Rev.